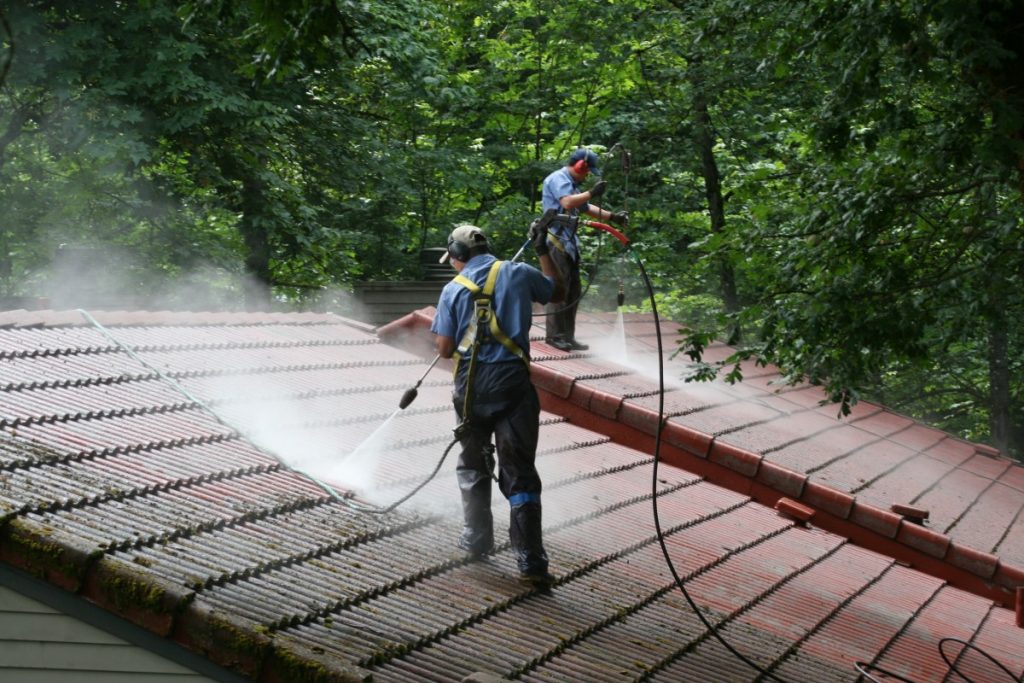 Our sales team and field crews have years of experience serving apartments and HOA communities in both the Portland and Seattle Metro areas. Because we offer so many different maintenance services, we are able to offer bundle discounts, longer warranties, and better advice to you and your team throughout the year. You'll find it much easier working with a vendor who can take care of many services your community needs.
Chimney Cleaning  |  Repair Dryer Vent Cleaning 
Chimney and dryer vent cleaning are a great investment into the safety of your property.   We recommend cleaning both once a year to prevent fires from bird nests and soot build up.  You'll save a lot of money in the long run by inspecting and cleaning both.
People ask us all the time when they should clean their gutters.  We recommend cleaning after the majority of your leaves have fallen (usually late October-January) and an additional cleaning in the spring when the trees have dropped their seeds and new growth has taken place (usually April-June).  If you can't wait for your leaves to fall, call us to take care of your problem areas with a service call.  It's much cheaper and your money goes a lot farther when you end up doing the full cleaning.
Whatever your property cleaning needs are, we can pressure wash your shingle roofs with low pressure, your tile roofs with turbo nozzles, your siding, entries, decks , patios, sidewalks and curbs with hot water and detergents.
We clean roofs with either compressed air or low pressure washing, depending on the condition and make up of your roof.  We treat your roofs with zinc sulfate as a preventative application.  Though it will also kill existing moss, it doesn't guarantee removal.  If your roofs have moss visible from the ground, it is best to clean them and prevent any further damage to your roofs.  Some companies use "secret or proprietary applications" Make sure you know what is being used on your roofs.  They are often just detergents that can contain bleach.  This is corrosive to your roof valley flashing, gutters and downspouts.
Finnmark cleans windows up to 3-4 stories high.  Let us show you how clean your windows can be with one of our highly trained window washers.  This service is recommended for communities May-September.