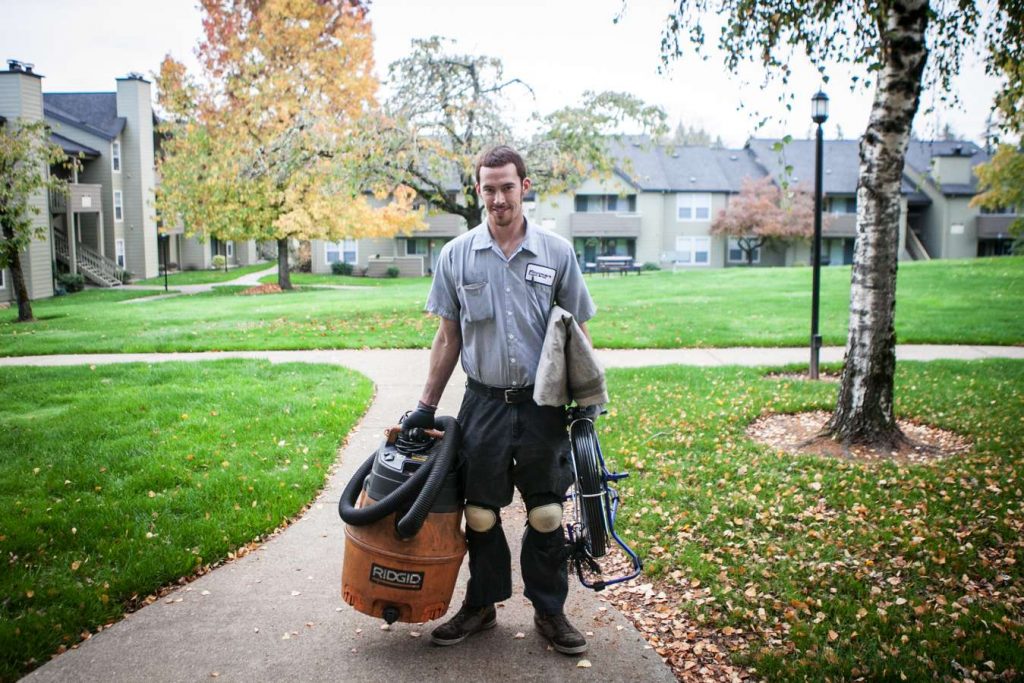 You should clean your chimney annually to remove the creosote buildup in the flue.  Creosote is highly flammable and can build up over time from regular wood burning.    Finnmark recommends cleaning and inspection regularly even if you don't burn much.  Sometimes Chimney caps come lose and animals can make their homes in the flue or chimney chase.   Every tenant has different burning habits so it is important to inspect the refractory plates for breaks and that dampers and flues are working correctly.  Chimneys can be scheduled during apartment home yearly inspections.  They can be cleaned any time of year, though most communities tend to clean them before and after Fall/Winter burn seasons.
---
Chimney Cleaning Service includes:
• Cleaning the firebox, damper, and chimney flue of creosote build-up , "soot"
• Does not include the removal of the resident's ash
• An experienced chimney sweep technician, using industry-standard cleaning equipment
• Damper operation and rain cap check- 20 Point Safety Insp.
• Notification of visible chimney and/or rain cap damage
• Guarantees that all cleaning and inspection of chimneys, including the products and labor   supplied during the date of service will meet or exceed the standards of the trade
• Finnmark specializes in pre-fab chimney cleaning and repair(commonly found in apartment communities).  We are happy to recommend other service providers for masonry, gas, pellet, and stoves.