DRYER VENT CLEANING/REPAIR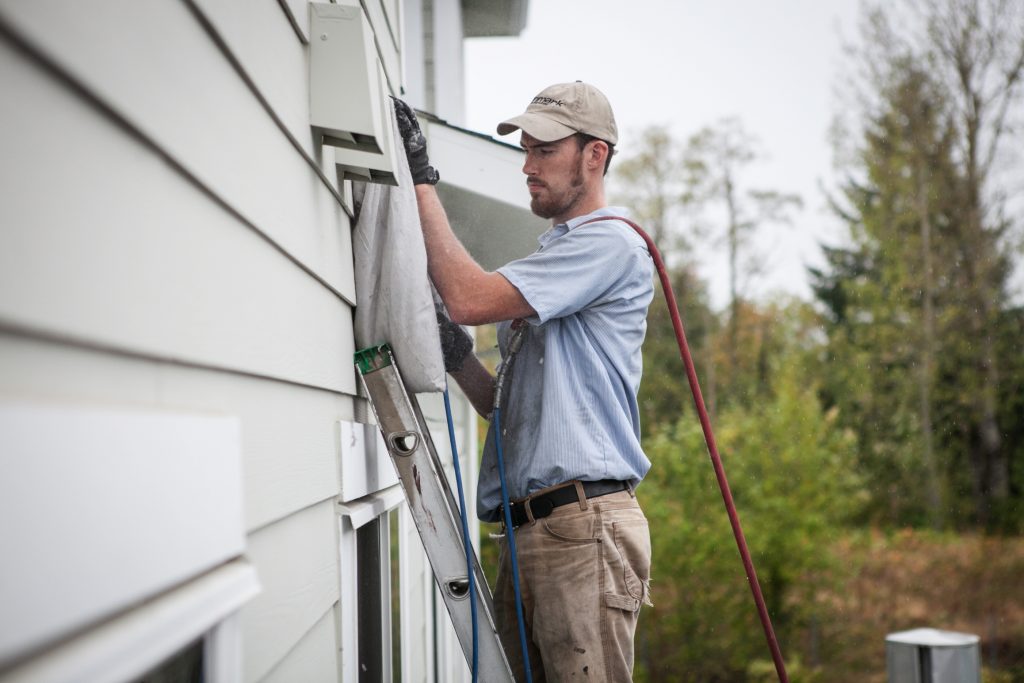 You should clean your dryer vent annually to remove any lint build up around the exterior termination, lint inside the vent, and bird's nests that may be present.  Lint build up in your vent can cause the dryer to overheat, and catch fire.  Lint build up in your vent can cause water damage from the moisture not escaping the building.  A regular cleaning and inspection is a small price to pay compared to the expensive repairs caused by fire and water damage.
---
Dryer Vent Cleaning Service includes:
• Experienced Dryer Vent Technicians using compressed air machine, vent hose & reverse flow nozzle
• Cleaning is done from the building exterior and covers from the dryer to the outside termination (mid/high rise homes are usually cleaned from inside of the home)
• Cleaning around vent (bird/rodent guards)
• Lint bag used to capture lint/debris
• The lint catcher and any lint buildup in the dryer itself is not cleaned or serviced by Finnmark techs.