CONSTRUCTION WORKER
Portland, Oregon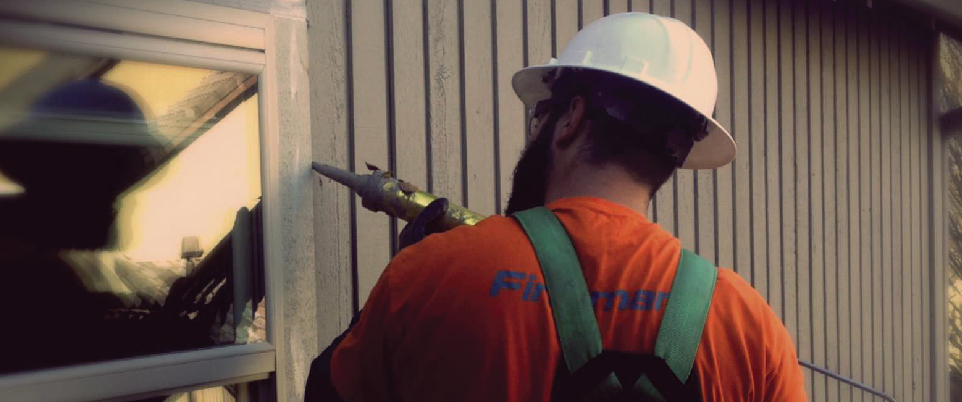 We are offering full time work for experienced window installers, exterior painters, siders, construction laborers to join a hard working team that values teamwork, professionalism, polite behavior with our customers, and a positive attitude.
Essential Job Duties & Requirements for all field positions: 
 Strong work ethic.
Comfortable working, roped off on a roof, wearing safety harness & working on ladders.
Able to work full time, Monday through Friday, from 8am to 6pm, if needed.
Able to lift 50lbs to 80lbs repeatedly during work day & move 2-3 story ladders safely.
Possess a valid driver's license & reliable transportation.
Willing to work outside, year-round.
Pay is competitive and we also offer excellent medical benefits and paid time off.
Must pass a criminal background check, and comply with our drug free workplace policy.
We provide PPE, harnesses if needed, safety training, power tools.
You may also fax or email us your resume or work history and a phone number to
[email protected] or fax us at 503.281.1858
•••
* If hired, employee responsible for/and must bring your own basic hand tools.
Construction: nail bag, hammer, speed square, tape measure, torpedo level, utility knife, pencil
Painter: brush, mini roller, 5in1, bucket hook, utility knife
FINNMARK IS COMMITTED TO ACCESSIBILITY FOR ALL
Finnmark Property Services will do everything reasonable to accommodate you during the hiring process. Applicants who would like to request a reasonable accommodation to use, access, and/or complete the job application process should contact Finnmark's careers office to request assistance at 503-716-1436 or email [email protected]. Upon request for reasonable accommodation, you may be asked to explain your disability, the nature of the obstacles with the application process based on the disability, and what accommodations are needed.
EQUAL EMPLOYMENT OPPORTUNITY
Finnmark's employees enjoy a work environment that is inclusive collaborative, appreciated of differences, with acceptance and respect for all people.
Finnmark is an Equal Opportunity Employer and prohibits discrimination and harassment of any kind, including-but not limited to-race, color, religion, national origin, gender, sexual orientation, gender identity, age, physical or mental disability, pay, veteran status, or any other protected status or characteristic.
This policy applies to recruiting, hiring, transfers, promotions, terminations, compensation, benefits, and all other terms and conditions of employment, and also states that retaliation against any employee who files a complaint regarding possible violations of this policy will not be tolerated.